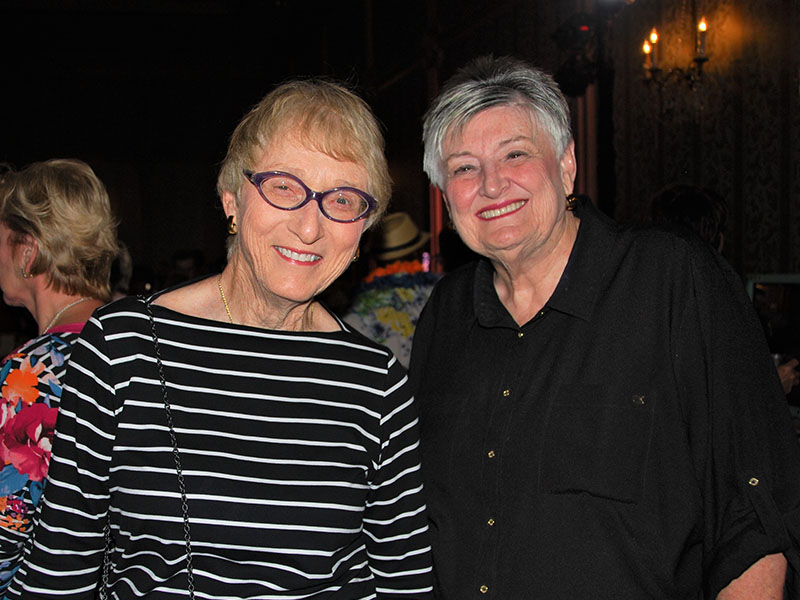 20th Annual PAWS GALA – benefiting Galveston Island Humane Society
Galveston Island Convention Center | 5600 Seawall Boulevard, Galveston, TX, USA (Directions)Phone: (409)740-1919 | Website
The 20th annual PAWS Gala – benefiting the Galveston Island Humane Society (GIHS) – is set for Saturday, September 25 at The Galveston Island Convention Center. This year's special gala honorees will be Doctors Joan Richardson and Barbara Thompson. This year's event – "DEEP IN THE PAWS OF TEXAS" – is sure to sell out very quickly, as last year's annual gala was canceled due to the COVID-19 pandemic.
The evening will begin with a cocktail reception at 6:30 pm. Guests will visit with the Elite Pet Owners (EPO's) and their precious pets featured in one large vignette. Guests attending will enjoy an open bar, sumptuous seated dinner, and dancing to Galveston's own "The Line Up" – sure to keep everyone dancing throughout the evening.  Gala co-chairs are Michelle Beckwith, Cynthia McEldowney, and Concetta Maceo-Sims.
The PAWS Gala is also recognized for showcasing one of the island's largest Silent Auctions. As such, guests can look forward to bidding on an impressive and diverse selection of quality items – all beautifully displayed throughout the silent auction area.
The GIHS is an open admission, non-profit shelter, serving Galveston Island. All proceeds from this event will benefit the daily operations and maintenance of the shelter along with helping to ensure that the organization's many vital community programs/projects can continue. Those programs/projects include robust adoption initiatives, spay/neuter assistance, micro-chipping and vaccination clinics, our "safe at home" program that helps pet owners keep their pets, and disaster response. For more information about the shelter, its community-wide programs and activities, or to make appointments concerning adoption, call 409.740.1919 or visit online at www.galvestonhumane.org.
The Galveston Island Humane Society was founded in 1981.  Located at 6814 Broadway, the shelter is currently open to the public Monday-Saturday – from 10am -5pm – by appointment only, due to COVID-19 protocols.
For additional information concerning sponsorships and to purchase tickets for the 20th Annual PAWS Gala, call the Galveston Island Humane Society office at 409.740.1919 or visit online at www.galvestonhumane.org.  Guests will again have the opportunity to take advantage of complimentary Uber Rides from the PAWS Gala venue to their residence on Galveston Island.
#####
Doctors Barbara Thompson (left in photo) and Joan Richardson will be the special honorees of this year's 20th Annual PAWS Gala – set for Saturday, September 25th at the Galveston Island Convention Center.  The theme is "Deep in the PAWS of Texas."  For more information and to purchase tickets, visit www.galvestonhumane.org , or call GIHS at 409.740.1919. All proceeds benefit Galveston Island Humane Society. (Photo by Robyn Bushong.)